Got Stock Options? RSUs? We'd love to help you strategize.
Tax Services for Families & Individuals
Individual Tax Preparation
Tax Planning
Equity Compensation (ISOs, NSOs, RSUs, ESPP)
IRAs & ROTHs
Rental Properties
Real Estate Sales
Holistic Financial Coaching
IRS Tax Problem? We Can Help
Need assistance with a late filing or audit correspondence? We can assist you in navigating even the most complicated IRS tax problems.
Equity Compensation Tax Prep & Planning
We clarify how high-value employees can leverage equity compensation to their benefit through proactive tax planning and strategic financial coaching.
Seamless, Cloud-based, Virtual Firm
We use TaxDome, a sleek and secure client portal for sharing sensitive documents, e-signing, and secure messaging. We meet for consultations via zoom or phone. Our clients never need to leave their desks.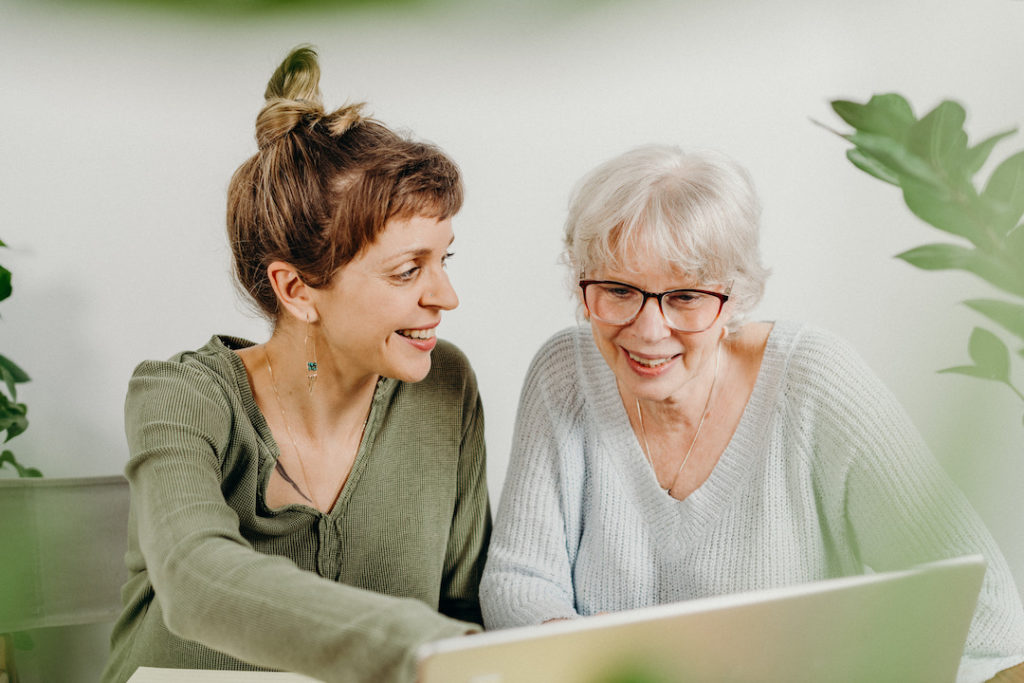 We are a mother-daughter Seattle tax firm specializing in equity compensation.
In 1988, Randy started her own tax firm in downtown Seattle, which grew to over 800 individual tax clients, as well as many trusts and corporations. In 2011, Randy sold the firm with the intention of doing more art and community activism and spending more time with her family.
But Randy's daughter, Deva, had a different idea — a request that Randy pass the baton and teach her tax. Ever entrepreneurial, and apparently not at all ready to retire, Randy was thrilled and opened a new firm to teach Deva with real-world experience. Randy and Deva have since become business partners and renamed the firm Joseph & Hetrick, LLC.
Having a boutique firm fits their style perfectly. With a small team and a  narrowed focus on equity compensation, this close working model allows them to know and understand their clients deeply — finances, dreams, goals, and challenges.
Although Randy began in the arts with a degree in theatre performance, she quickly followed her father's footsteps and started working at the IRS as a tax auditor. After 4 years, she went back to school at UCLA for her accounting and tax credits, and then went to work for a CPA firm in Los Angeles. There she absorbed the culture of excellence, solid thinking & research, as well as the importance of kindness and close attention to clients. She and her husband moved to Seattle, where she opened and ran her own tax firm for 23 years before starting Joseph & Hetrick, LLC with her daughter, Deva.
Community activism is a big part of Randy's life, mostly centered around Kadima and her social justice work. She is passionate about reading, the arts, and the whole foods plant-based lifestyle. The rest of her free time is spent with her wonderful husband, two daughters, and three grandchildren.
Professional Affiliations
American Institute of CPAs
Washington Society of CPAs
Accounting & Financial Women's Alliance
The Greater Seattle Business Association (GSBA)
Deva is not the typical accountant. Before becoming an Enrolled Agent, she received a BA in Studio Art at Colorado College. She then became a professional poker player for several years, traveling for live tournaments and cash games as well as playing online. In 2013, she undertook the study of federal income tax law, mentored by Randy. Deva loves that the tax profession, like poker, blends math and strategy with a human component. Her favorite part is getting to know each client and helping them transform stress into calm.
Deva spends most of her free time with her husband and son working in the garden, adventuring outside, and creating art. She is also dedicated to supporting good causes like Mercy for Animals, the ACLU, Planned Parenthood, and the It Gets Better Project.
Professional Affiliations
Accounting & Financial Women's Alliance
National Association of Tax Professionals
Linden joined Joseph & Hetrick in 2020 and has taken on the unofficial title of Chief Sanity Officer, juggling tax prep, client communication, and overall organization. They have a natural penchant for math and logic that is nourished by their continuing education in tax, as well as a healthy diet of crossword puzzles. Having earned a BA at Pomona College and an MFA in Creative Writing at the University of New Orleans, Linden is currently working on a novel. Otherwise they are likely to be found reading, running, or riding their bike around Brooklyn.
Joshua holds a BBA in Accounting and Organizational Leadership from the University of New Mexico, where they also earned a designation in Interdisciplinary Studies from the Honors College. After graduating, Joshua relocated to Seattle and quickly fell in love with the rain, the greenery, and the lakes, and they plan to make it their forever home. Joshua is currently studying to become a CPA and training for the Seattle Marathon. Their other interests include game development, reading, and creating.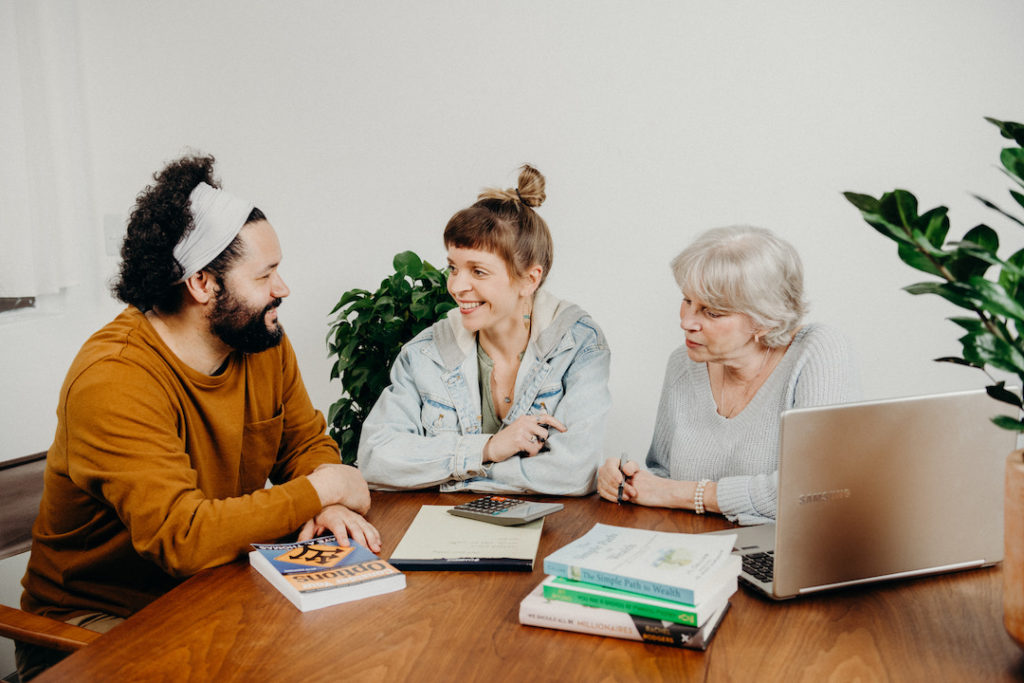 Client Testimonials
Randy and Deva are excellent to work with! Over the years, they have helped us navigate complicated matters with humility in a way that is easy for us to understand. We have been working with them for many years and value their relationship greatly. They provide wonderful one on one personal service that is hard to come by these days. They are great people and you cannot go wrong working with them!
Deva prepared my taxes for the first time this year, and was extremely thorough -- including going back through a couple of past years' returns and avoiding several key mistakes I would have made. She provided thoughtful explanations and advice for future years, especially around equity compensation and capital gains.
After a recent job change introduced us to equity compensation, my partner and I decided to seek professional tax help. We are so glad we found Joseph & Hetrick! Deva was so helpful and friendly. Our taxes were done in record time with a better refund than we expected. She also answered all our questions and made sure we are planning appropriately for the coming year.
Deva and Randy have been an incredible resource and partner over the last few years... What I value most is that they are always thinking one step ahead and asking the questions I may not have considered in order to save me headaches (and money!) down the line. Their firm has great connections in the community to other business resources as well, including attorneys, etc.
My wife and I have been working with Deva and Randy for quite a few years now, and they are an absolute delight to work with: Incredibly warm and responsive, super organized and thorough, and you always know they are working tirelessly and creatively on your behalf. They work with my brother's family now, too, and it's a great feeling to have them with you through so many life (and tax) changes — new jobs, house, new baby. Couldn't recommend them more highly!
Forget everything you expect from a tax advisor. I've worked with several, and Deva is none of those things! Her approach is personable, practical and non-judgmental (messy bookkeeping and all). Working with her took the stress out of what would have been a pretty complicated tax return and it was SO worth it.
I really couldn't be happier with my experience working with Deva (the Hetrick side of Joseph & Hetrick) last year. My mom died in 2019, and as the executor of my mother's estate I really didn't know how to handle her taxes... I would absolutely recommend Joseph & Hetrick to anyone (I have already been singing their praises outside of online reviews), and you should have supreme confidence working with them. If I could rate them higher than 5 stars I would.
Randy and Deva were referred to me by a wonderful friend and I'm forever grateful. Their expert knowledge, clear instructions, designed process and attention to detail is incredible!
Randy and Deva are knowledgeable, reliable, responsive and great communicators. We are so grateful to have them on our family's team.
Joseph & Hetrick have been my tax preparers for years and they are fantastic. They are very thorough and detail-oriented and very good at explaining the tax consequences of my decisions. Randy has also been invaluable in my life for accountability. She really cares about my financial future, and, although she's very patient and gentle, I feel like I don't want to disappoint her by not contributing to my IRA/TSP/HSA, so I have become a much better retirement saver because of her. I also love how modern and digital their system is; it makes it much easier for me to get them my documents and to get my return filed easily.
I have worked with Randy for years now and she has done a great job on my taxes. She is very responsive and helpful with providing personalized tax strategy recommendations. I am very happy to have Randy helping out with my taxes.
I was blown away by how professional, kind, and honest Randy was during my tax return consultation. After just a few minutes, she determined that the services of her firm were not suitable for my purposes since I have a simple return, and she directed me to what I should do instead. I am beyond grateful for her help and honesty. Although I didn't end up hiring their firm for my taxes, I will be back in a heartbeat if I ever have a more complicated return to file with the IRS. Thank you so much to your whole firm!
We've been using Joseph & Hetrick for a few years now, and I'm always delighted by just how responsive and professional they are throughout the entire tax season. What started out as me needing tax advice has turned into a pleasant tax preparation process that invariably includes great advice from Deva on how to reduce future tax surprises. I plan to be a recurring client for years to come.
Working with Deva and Randy was an absolutely wonderful experience. I cannot recommend them highly enough. Extremely thorough and efficient in submitting my tax return. I cannot thank them enough for their work and I look forward to working with them in the future
We are not currently accepting new clients
We are at full capacity for 2023 Tax Returns (due April 2024). If you file an extension on your own, or if you are looking for 2024 Tax Return prep, feel free to circle back to us in May 2024.
Please note that we only take on clients with equity compensation (RSUs, ESPP, ISOs, etc.) from an employer.